Keynote Speakers

Keynote Speaker I
Prof. Hui-Wen Vivian Tang
Teacher Education Center of Ming Chuan University, Taiwan
Hui-Wen Vivian Tang Professor of the Teacher Education Center of Ming Chuan University, Taiwan. In 2007, she received an Ed.D degree from the educational leadership program of Texas A & M University, Kingsville, Texas, USA.
Her current research focuses on leadership development, emotional intelligence, cross-cultural studies, multiple criteria decision making and teacher education. She is currently the Chair of Teacher Education Center of Ming Chuan University, a lifelong member of the Emotional Intelligence Training and Research Institute (EITRI) organized by a collegial association located in Corpus Christi, Texas, USA, and formerly the chief editor of "Journal of Applied English".
Prof. Tang's recent publications include "Forecasting performance of Grey Prediction for education expenditure and school enrollment" published in 2012 by Economics of Education Review (SSCI), "On the fit and forecasting performance of grey prediction models for China's labor formation" published in 2013 by Mathematical and Computer Modelling (SCI), "Constructing a competence model for international professionals in the MICE industry: An analytic hierarchy process approach" in 2014 by Journal of Hospitality, Leisure, Sport & Tourism Education (SSCI), "Developing a short-form measure of personal excellence for use among university students in Taiwan" in 2015 by Total Quality Management & Business Excellence (SSCI) and "Critical factors for implementing a programme for international MICE professionals: A hybrid MCDM model combining DEMATEL and ANP" in 2016 by Current Issues in Tourism (SSCI).
Keynote Speaker II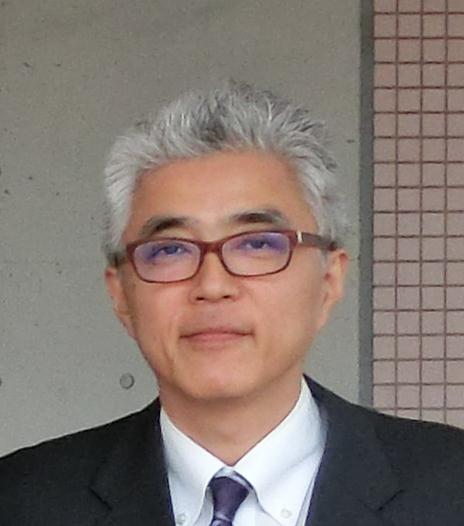 Prof. Tomokazu Nakayama
Jissen Women's University, Tokyo, Japan
T. Nakayama A. was born and raised in Tokyo, Japan. Nakayama earned a bachelor degree in English Literature and Linguistics from Obirin University in 1991, and MA in TESOL at Teachers' College Columbia University in 2001 and Ph.D. at Hiroshima University in 2013. He is specialized in learning science. His current research interests are English as an International Language (EIL) and development of new learning methods to promote proficiency of EIL learners. He developed VA shadowing method to improve Japanese EIL learners' listening skills and the book on its mechanism will be released this year. Now he and his colleagues are developing the new method called Instant Translation method to promote proficiency of Japanese EIL learners. He is currently an associate professor at Jissen Women's University in Tokyo and teaches English and English teacher training courses.
Keynote Speaker III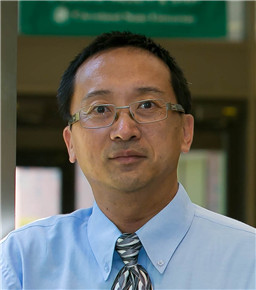 Prof. Wenbing Zhao
Department of Electrical Engineering and Computer Science, Cleveland State University, OH, USA
Wenbing Zhao received his Ph.D. in Electrical and Computer Engineering at University of California, Santa Barbara, in 2002. Dr. Zhao has a Bachelor of Science degree in Physics in 1990, and a Master of Science degree in Physics in 1993, both at Peking University, Beijing, China. Dr. Zhao also received a Master of Science degree in Electrical and Computer Engineering in 1998 at University of California, Santa Barbara. Dr. Zhao joined Cleveland State University (CSU) faculty in 2004 and is currently a Professor in the Department of Electrical Engineering and Computer Science (EECS) at CSU. He is currently serving as the director of the Master of Science in Electrical Engineering, and the Chair of the Graduate Program Committee in the Department of EECS, and a member of the faculty senate at CSU. Dr. Zhao has authored a research monograph titled: "Building Dependable Distributed Systems" published by Scrivener Publishing, an imprint of John Wiley and Sons. Furthermore, Dr. Zhao published over 120 peer-reviewed papers in the area of fault tolerant and dependable systems (three of them won the best paper award), computer vision and motion analysis, physics, and education. Dr. Zhao's research is supported in part by the US National Science Foundation, the US Department of Transportation, Ohio State Bureau of Workers' Compensation, and by Cleveland State University. Dr. Zhao is currently serving on the organizing committee and the technical program committee for numerous international conferences, and is a member of editorial board for PeerJ Computer Science, International Journal of Parallel Emergent and Distributed Systems, International Journal of Distributed Systems and Technologies, International Journal of Performability Engineering, International Journal of Web Science, and several international journals of the International Academy, Research, and Industry Association. Dr. Zhao is a senior member of IEEE. Dr. Zhao is also a senior member of International Economics Development and Research Center (IEDRC).
Keynote Speaker IV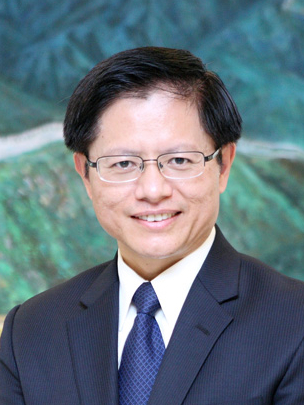 Prof. Hwei-Pang Chen
National Hsinchu University of Education, Taiwan