Keynote

Speakers of ICERI 2020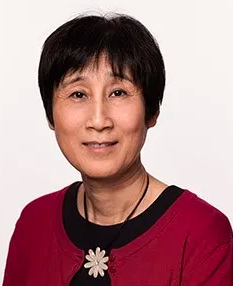 Prof. Yanqing Duan
University of Bedfordshire, UK
Yanqing Duan (BSc, MSc, PhD, SFHEA) is a full professor of Information Systems. She is also the founder and director of Business and Information Systems (BISC) at the Business School, University of Bedfordshire. Her principal research interest is the use of the emerging digital Technologies (ICT) in organisations and their impact on decision making, innovation, education and learning, and knowledge management. She has undertaken many funded research projects on the design, development and applications of various e-learning methods and tools for training and education purposes. Her recent research interest in Big Data and Analytics enables her to undertake a number of funded research projects on the use and impact of Learning Analytics in the UK Higher Education Institutions (HEIs). She has co-ordinated many research projects funded by various funding sources, such as: European Commission, UK Department For International Development (DFID), JISC, British Council, etc. She has published over 180 peer reviewed articles, including papers in European Journal of Information Systems, IEEE transaction on Engineering Management, Computers & Education, Information & Management, European Journal of Marketing, Journal of Business Research, The Information Society, Expert Systems with Applications, Information Technology & People, British Journal of Educational Technology.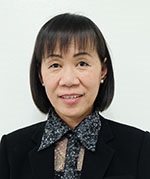 Prof. Budsaba Kanoksilapatham
Silpakorn University, Thailand
Budsaba Kanoksilapatham is currently a professor with the English Department, Faculty of Arts, Silpakorn University. She completed the bachelor's degree in English (Hons.) at the Faculty of Arts, Chulalongkorn University. She received the master's degree in linguistics and EFL from Southern Illinois University at Carbondale and the Ph.D. degree in linguistics with a concentration in applied linguistics from Georgetown University, USA. Her research interests include discourse analysis, sociolinguistics, phonetics, and language teaching. Her most recent books are Pronunciation in Action and English Sociolinguistics at Work. Her research articles were published in international journals including English for Specific Purposes and The IEEE Transactions on Professional Communication.

Prof. Beng Soo Ong
California State University, USA
Beng Ong is currently a Professor of Marketing at California State University, Fresno. Ong holds a Ph.D. in Business from University of Arkansas. Beng Ong has over 20 years of market research consulting experience, and has conducted branding, advertising, and behavioral research for a number of corporations, government agencies, advertising, and public relations firms, as well as worldwide top syndicated research suppliers. He has served as Sr. Market Research Manager at InsightExpress (now Millward Brown Digital), Analyst at AIS Market Research, and as Director of Arkansas Household Research Panel, and held Visiting positions at Microsoft Indonesia, Saatchi & Saatchi Advertising, and NetApps Malaysia. Professor Ong has researched, written, and presented in the area of online customer reviews, social media, pricing & promotions, product/brand placements, online education, and environmental sustainability. Dr. Ong has also served as the Craig School of Business Honors Program Director from 2015 to 2017. On the "leisure" side, Ong enjoys travelling and learning about other cultures, watching historical period films, and playing badminton.
Keynote Speakers in ICERI History
Prof. Hui-Wen Vivian Tang



Ming Chuan University, Taiwan

Prof. Tomokazu Nakayama



Jissen Women's University, Japan

Prof. Ananda Kumar Palaniappan



University of Malaya, Malaysia
Prof. Murali Krishnamurthi

Northern Illinois University, USA

Assoc. Prof. Eric C.K. Cheng
The Education University of Hong Kong, China
Assoc. Prof. Korakoch Attaviriyanupap
Silpakorn University, Thailand