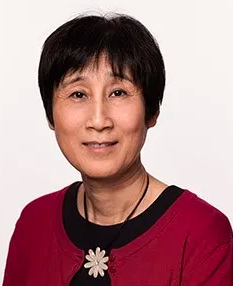 Prof. Yanqing Duan
University of Bedfordshire, UK
Yanqing Duan (BSc, MSc, PhD, SFHEA) is a full professor of Information Systems. She is also the founder and director of Business and Information Systems (BISC) at the Business School, University of Bedfordshire. Her principal research interest is the use of the emerging digital Technologies (ICT) in organisations and their impact on decision making, innovation, education and learning, and knowledge management. She has undertaken many funded research projects on the design, development and applications of various e-learning methods and tools for training and education purposes. Her recent research interest in Big Data and Analytics enables her to undertake a number of funded research projects on the use and impact of Learning Analytics in the UK Higher Education Institutions (HEIs). She has co-ordinated many research projects funded by various funding sources, such as: European Commission, UK Department For International Development (DFID), JISC, British Council, etc. She has published over 180 peer reviewed articles, including papers in European Journal of Information Systems, IEEE transaction on Engineering Management, Computers & Education, Information & Management, European Journal of Marketing, Journal of Business Research, The Information Society, Expert Systems with Applications, Information Technology & People, British Journal of Educational Technology.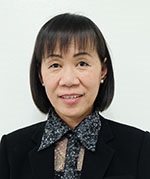 Prof. Budsaba Kanoksilapatham
Silpakorn University, Thailand
Budsaba Kanoksilapatham is currently a professor with the English Department, Faculty of Arts, Silpakorn University. She completed the bachelor's degree in English (Hons.) at the Faculty of Arts, Chulalongkorn University. She received the master's degree in linguistics and EFL from Southern Illinois University at Carbondale and the Ph.D. degree in linguistics with a concentration in applied linguistics from Georgetown University, USA. Her research interests include discourse analysis, sociolinguistics, phonetics, and language teaching. Her most recent books are Pronunciation in Action and English Sociolinguistics at Work. Her research articles were published in international journals including English for Specific Purposes and The IEEE Transactions on Professional Communication.
Invited Speaker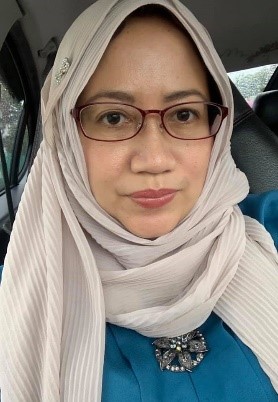 Dr. Mariam Mohamad
Universiti Sains Malaysia, Malaysia
Dr. Mariam Mohamad is a Senior Lecturer at Universiti Sains Malaysia, Penang Malaysia. Her research interest is in the field of mobile learning and mobile assistive technology. Dr Mariam was acknowledged as one of the pioneers from Malaysia in mobile learning research, in the book entitled Mobile Learning in Higher Education in the Asia-Pacific Region published by Springer. Her work also referred by UNESCO in the publication entitled; Turning on Mobile Learning: Illustrative Initiatives and Policy Implications.
Dr. Mariam has extensive experience in disseminating her work internationally. She actively involves presenting her work in international conferences with ISI Web of Science and SCOPUS indexed status. She was invited by UNESCO to present her work in Mobile Learning Week 2014 at UNESCO headquarters in Paris. She was also invited by ICEMT 2018 to give her speech in Okinawa, Japan and IMLF 2018 in Singapore. In 2019, she was invited by ICEDU2019 in Kuala Lumpur as a plenary speaker and forum panelist. She also attended ICEMT 2019 in Nagoya, Japan as a plenary speaker. In 2020 she was invited as a keynote speaker for IMRC 2020 in Phillipines. In 2021, she contributed as the keynote speaker in TEL 2021, plenary speaker in ICSE 2021 and also as invited speaker for ICEEL 2021. Recent contribution was as invited speaker in ICIET 2022.
For her success in the field, she was awarded with international grants which include Sumitomo Foundation and Japan Foundation to support her research in mobile assistive technology. For the community, she also devoted her time as the Advisor for Special Need Students Association, University Sains Malaysia. She is also a committee member for Research & Development Unit, Malaysian Association for The Blind.