The abundant amount of paintings, artworks and graffiti that decorates this village allows travellers to indulge in taking fabulous photos of Korea's more creative side. After climbing up the mountain it clings to, visitors can obtain a sweeping view of the town, decorated with a kaleidoscope of houses. Be sure to grab a map at the entrance – the winding streets here are notoriously difficult to navigate!
Why go? Because it's so darn pretty! After being revitalised in 2009, this former slum is now known as the 'Machu Picchu of Busan'. Gamcheon's houses are all painted different colours, and within them, tiny streets and steep stairways lead you to street art a-go-go, with public sculptures scattered throughout.
Haedong Yonggung Temple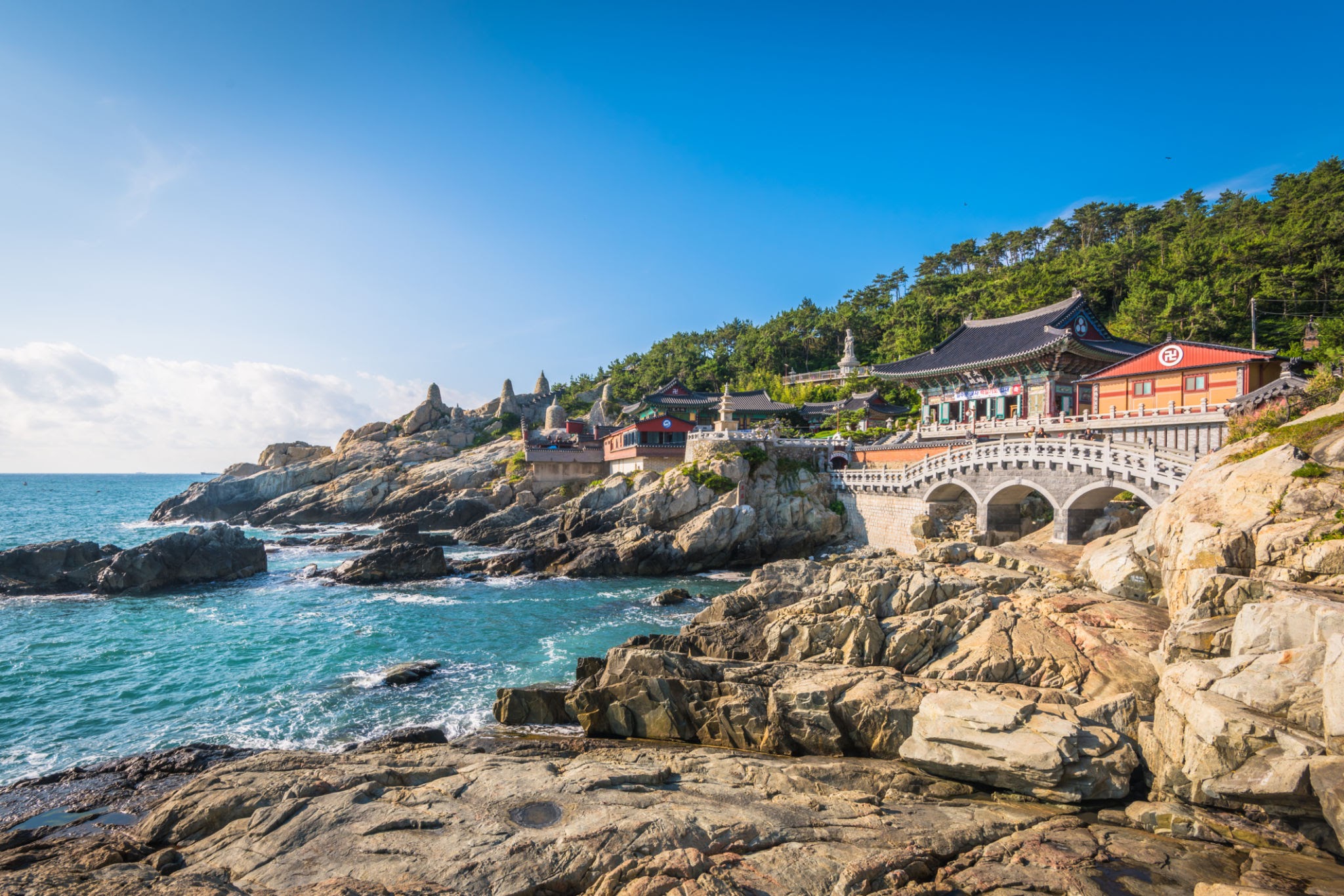 Situated along the coast, this temple built by the great Buddhist teacher Naong during the Goryeo Dynasty is not only an ideal destination for overlooking the scenic ocean, but also a site to showcase traditional Korean religion. During the Buddha month, there are plenty of lanterns hanging around, portraying a sense of romance that blends with Korean authenticity. Along the staircases leading to the temple, travellers can get authentic Korean street food like hotteok, beondegi and sausage to boost their energy.
Gwangan Bridge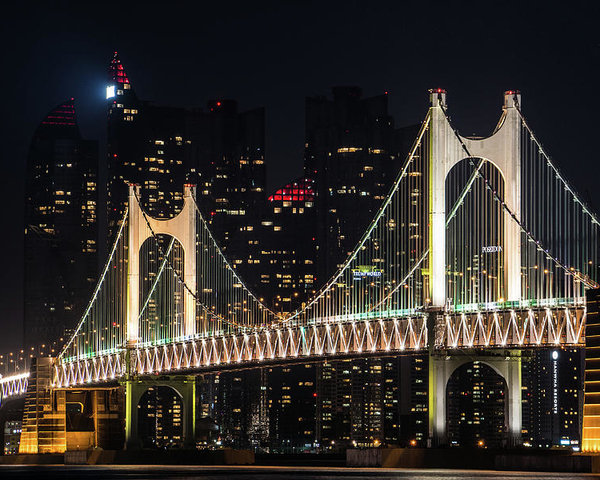 Stretching across Haeundae-gu and Suyeong-gu, the Gwangan Bridge is the longest bridge in Korea, offering over a 100,000 magnificent lighting effects at night to form one of Korea's finest after-dark scenes. What's more, a number of bars and restaurants are located along the bridge and provide a wide selection of dining options, ranging from authentic street food, casual meals and even fine dining.